On March 2, around 140 Mercy For Animals' global staff members and Mexico-based volunteers gathered at Mexico City's Monumento a la Revolución in defense of animals. Staff led the performance, while Mexican volunteers led the outreach, handing out information and engaging with passersby. This eye-catching demonstration was the largest in Mercy For Animals' history.
Activists standing in front held a massive banner reading, "Alcemos la Voz por los Animales" (Let's raise our voices for animals). Behind them was a large group holding signs and wearing masks. At the back, staff members dressed as animals stood behind giant cardboard forks.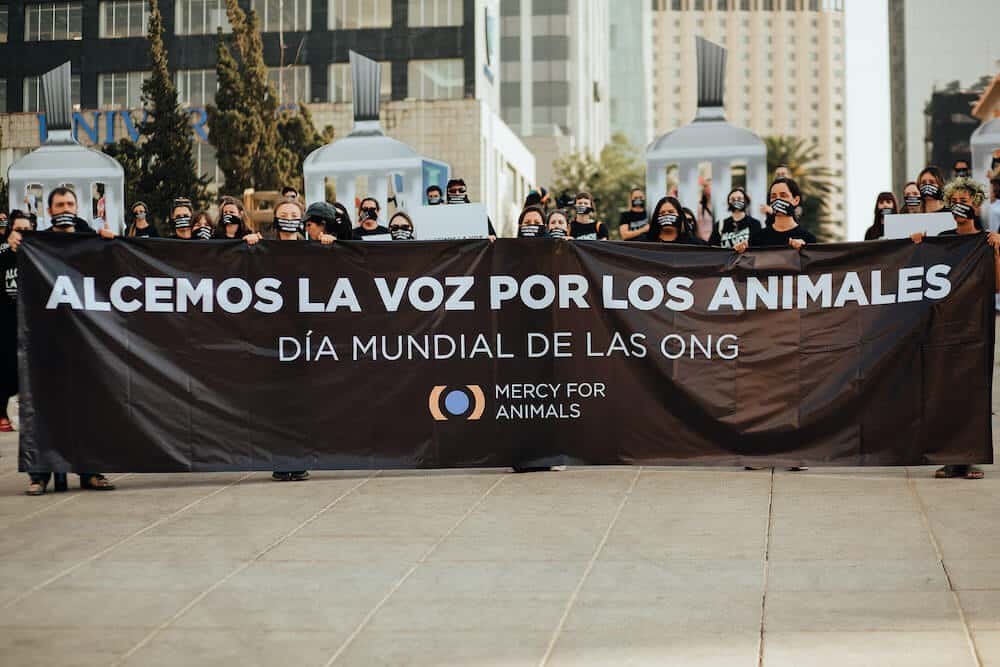 After several moments of silence, activists lowered their masks one by one and began chanting various calls, including, "Animales, ¡libres!" (animals, free!) and "Crueldad animal: ¡nuca más!" (animal cruelty: no more!). Some spectators even joined in to chant for compassion. After all the masks were lowered, the forks in the back fell, releasing the "animals." Throughout the demonstration, Mexican staff and volunteers engaged the public, handing out pamphlets and talking about animal protection, while staff members from other countries ensured the performance's visual impact for all passersby to see and stop in their tracks.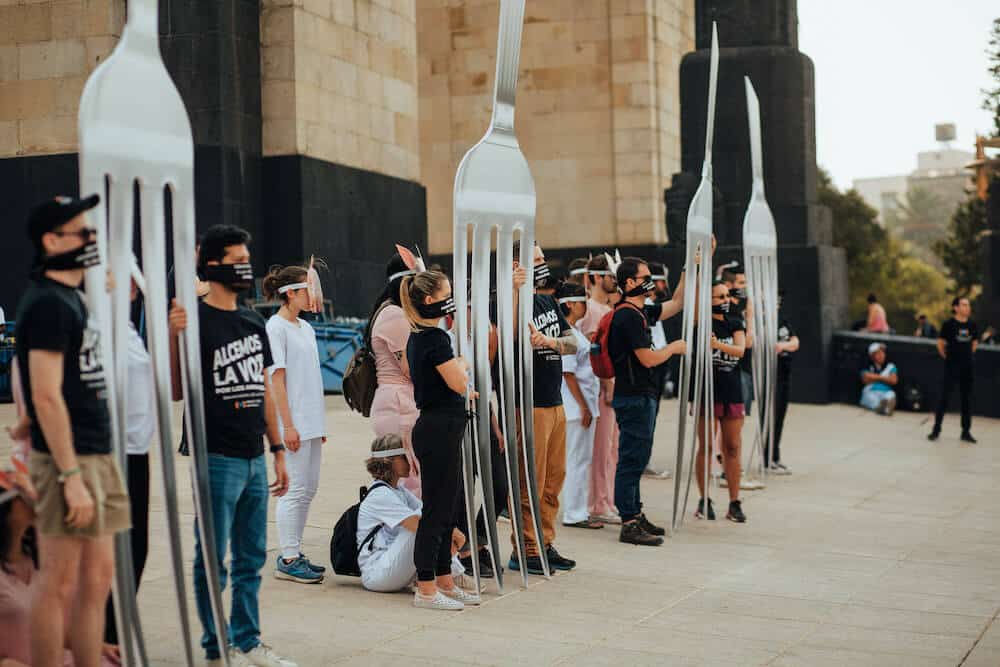 The demonstration was intended to draw attention to the suffering of animals used for food and encourage people to raise their voices in defense of animals. The action was held just a few days after World NGO Day (February 27), highlighting the work NGOs do to speak out for the exploited. It was also intended to support the outreach led by local volunteers while they engaged fellow Mexicans and explained our work for animals in a shared cultural context.
This impressive action was a rare opportunity made possible by Mercy For Animals' global retreat. Teams from Brazil, Canada, India, Mexico, and the United States spent February 27 through March 3 in Mexico City, bonding, brainstorming, and reaffirming our commitment to farmed animals.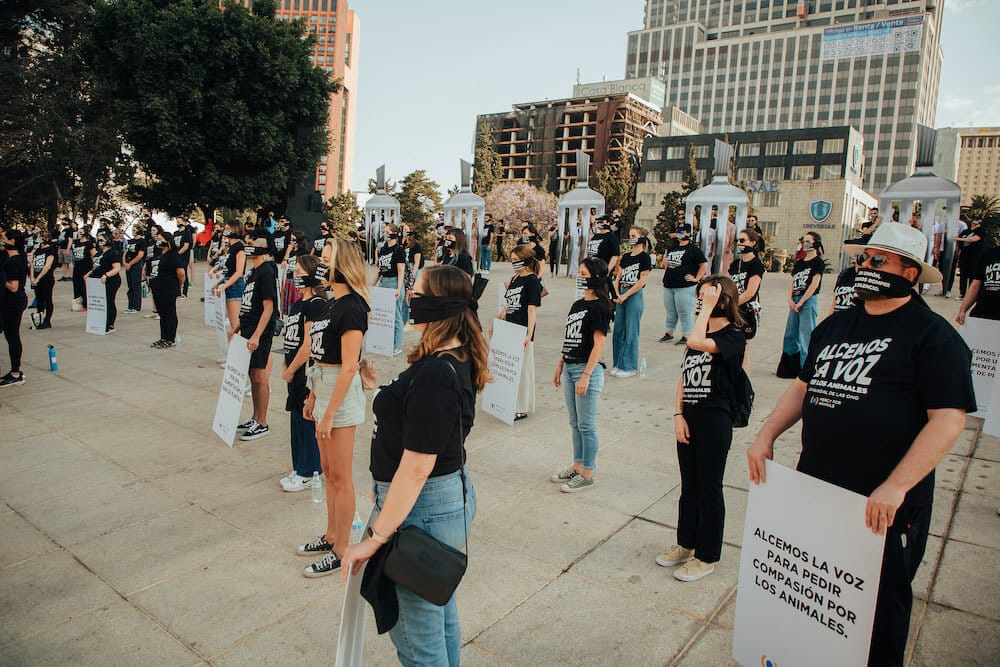 There's nothing we can't accomplish together through love, compassion, and an unwavering commitment to bringing mercy to the forgotten and abused—but we need your help. What made this demonstration particularly powerful was the support and leadership from our dedicated volunteers in Mexico. Your commitment, your drive, and your leadership are essential in our shared fight to end animal abuse.
Join Mercy For Animals' global movement of changemakers who organize local events, take online actions, and support our mission in other ways with their skills and passion.