On November 1, World Vegan Day, the Los Angeles City Council formally recognized Mercy For Animals president and founder Nathan Runkle for his tireless commitment to improving the lives of animals.
City Council member Paul Koretz gave a rousing introduction highlighting Nathan's founding of MFA when he was just 15 years old. He also praised Nathan's
recently published book
,
Mercy For Animals
, which chronicles Nathan's early life in Ohio and the growth of the organization.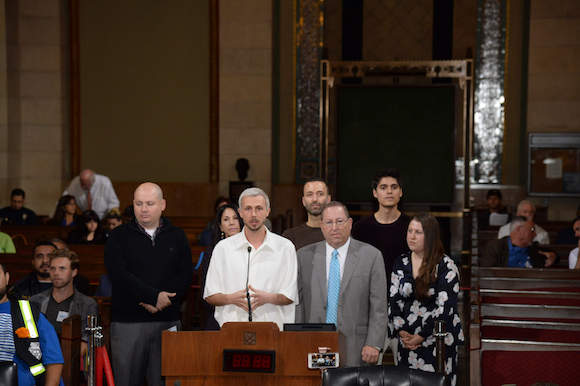 Beginning with an insightful quote from Mahatma Gandhi, Nathan thanked the council for its recognition and urged the lawmakers to consider the plight of animals in their work and lives, reminding them that farmed animals are no different than the dogs and cats we love at home. Two council members were so moved they rose to their feet to comment. Council member Paul Krekorian thanked Nathan and MFA for their efforts and added that he'd worked on a law while in the state legislature to ban downed cattle from being sent to slaughter. Council member Mitch O'Farrell also spoke out about the importance of doing all we can to stop animal cruelty.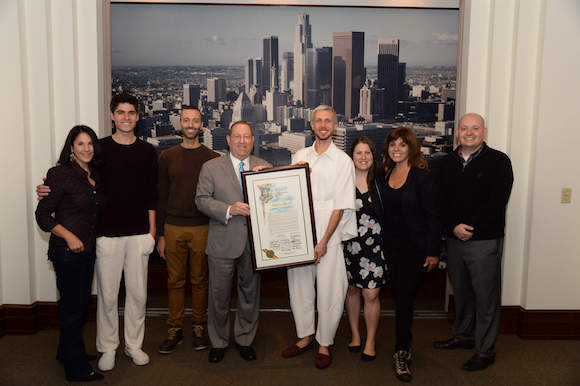 After the formal recognition, Nathan shook hands and exchanged a few words with Mayor Eric Garcetti.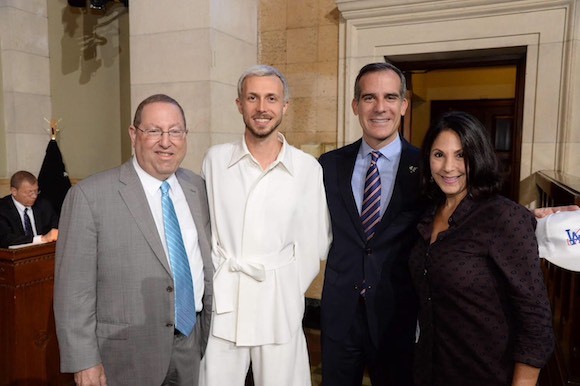 All of us at MFA are honored the city of Los Angeles has formally recognized our founder and president at city hall. The world is changing, but there is still so much to be done to help farmed animals. To support our lifesaving work, visit
MercyForAnimals.org
and make a
donation
today.