Every year, Mercy For Animals volunteers hit the streets in full force at LGBTQ pride parades around the country, bringing our message of social justice to the masses.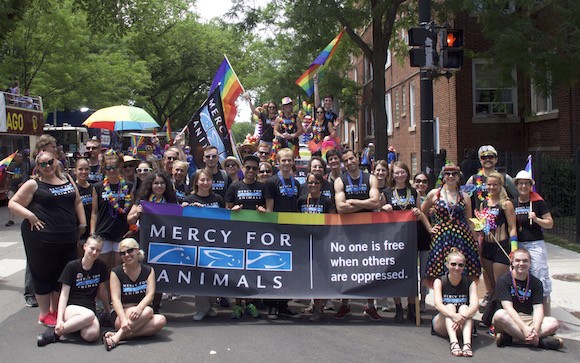 This June and July, marching behind a striking banner bearing the message "No one is free when others are oppressed, volunteers in seven major cities, including Toronto, Los Angeles, New York, San Francisco, and Chicago, distributed more than 64,500 leaflets, urging compassionate people to act on their values of justice and equality by choosing a vegetarian diet.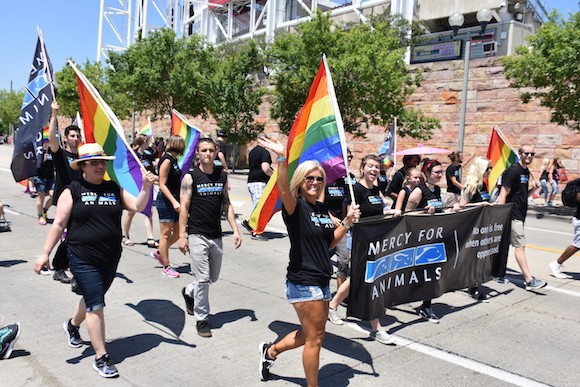 Upwards of 340 people marched and distributed literature with MFA, many waving large MFA logo flags and rainbow flags.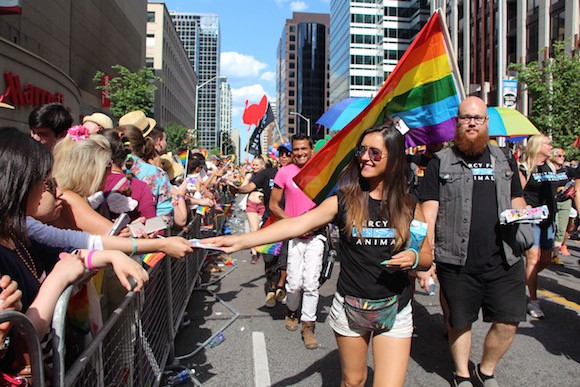 Studies indicate that the LGBTQ community may be more likely than others to consider vegetarianism, making pride events a great place to reach out to open-minded, animal-loving people.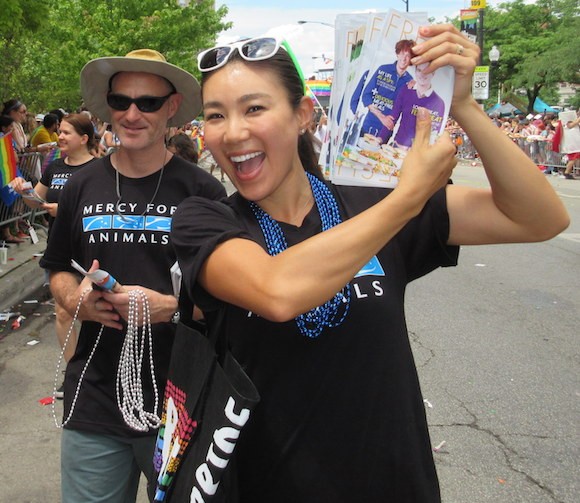 Since MFA's inception more than 16 years ago, the parallels between gay equality, animal rights, and other social justice movements have been an important theme in our philosophy and message. This was MFA's 11th year marching and leafleting in pride parades.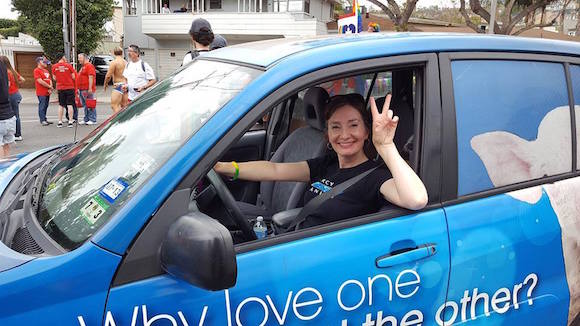 For information and tips on improving your health and helping animals by adopting a plant-based diet, visit
ChooseVeg.com
.
For a list of LGBTQ icons you didn't know were veg,
click here
.