Newsweek magazine's 100,000 readers recently turned the page to a vibrant new pro-vegetarian ad from Mercy For Animals. Here is the full-page ad, which ran at no cost to MFA: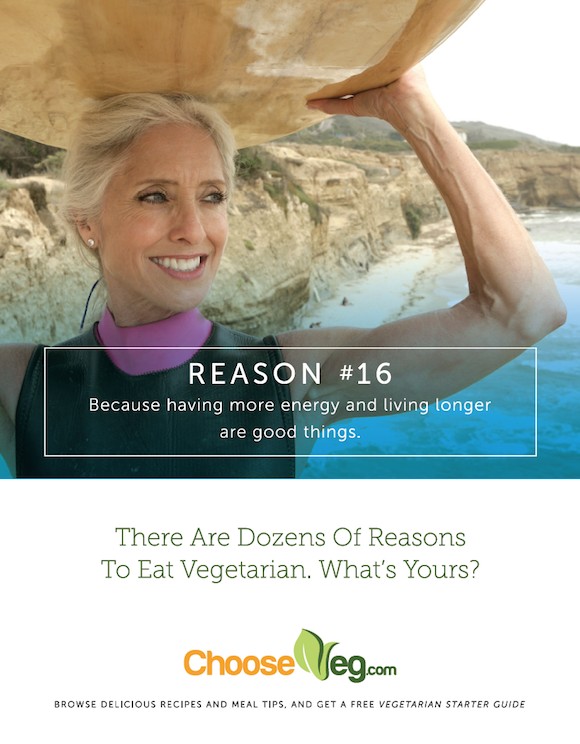 The ad is one in a series of pro-vegetarian PSAs MFA is running in print and online publications. Another ad, set to debut in the next issue of Canada's
Homes and Cottages magazine
, features a stark photo of a raw chicken leg: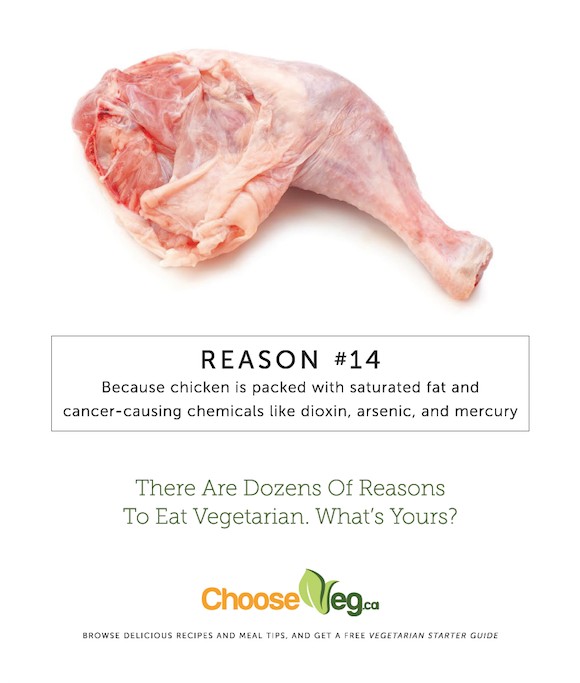 More ads will be released in coming months, bringing readers across the U.S. and Canada face-to-face with the issue of vegetarian eating.
Want to order your free
Vegetarian Starter Guide
? Click
here
.