Planning your next vacation? Check out our favorite veg-friendly cities where compassionate dining and living are taking over!
1. Austin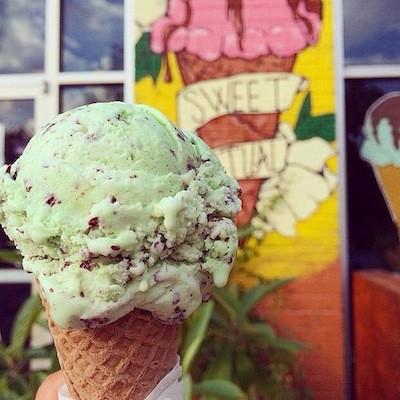 While this capital city is best-known for its rich cultural history and lush natural landscapes, Austin boasts a vibrant vegan scene.
Head down to the
Vegan Nom
taco trailer to savor a classic Texas dish: the breakfast taco. For even more comfort-food bliss,
The Vegan Yacht
features freeto pie, a concoction of tempeh chili and corn chips to sate even the most ravenous travelers.
Hungry for more? Be sure to check out
Bouldin Creek Café
and
Counter Culture
. Definitely try Bouldin Creek's vegan ham and cheese kolaches. At Counter Culture, we recommend the Buffalo Mac n' Cheeze Balls!
Craving something sweet?
Sweet Ritual
, an all-vegan ice cream shop, offers eccentric flavors like chocolate chai and the intriguing Cinnamonkey Elephantastic as well as extensive topping choices.
2. Portland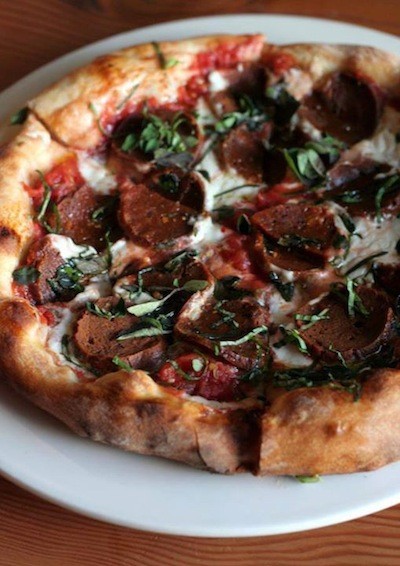 In a town famous for its environmental friendliness and microbreweries, it comes as no surprise that vegan dining options abound.
If you're looking for a quick bite, there are plenty of vegan-friendly food trucks, from
Native Bowl
for a hearty rice-based meal to
Homegrown Smoker Vegan Barbecue
for overstuffed sandwiches and creamy Mac-No-Cheese.
Looking for some good pairing? Head over to the Pacific Northwest's first all-vegan cheese shop and deli,
Vtopia
. You might need a bib to control the drool because these cashew-based cheeses are incredible!
Portland also boasts the only vegan strip mall in the world. There you can visit
Herbivore Clothing
,
Food Fight Grocery
,
Scapegoat Tattoo
, and
Sweet Pea Baking Company
.
3. Philadelphia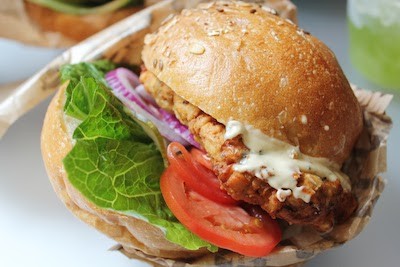 An underrated vegan destination, this city known for animal-product-laden Philly cheesesteaks also has a booming cruelty-free food scene. Take, for example,
Blackbird Pizzeria
, famous for its homemade
seitan
. There you can enjoy a slice of vegan pizza or even a veganized Philly cheesesteak!
For fine dining, nothing beats
Vedge
, the globally inspired eatery renowned among vegans and meat eaters alike for its fresh vegetable dishes and artfully prepared cocktails. For a casual dining experience,
HipCityVeg
is a popular spot for indulging in the quintessential Philly cheesesteak, vegan-style.
Also be sure to check out plant-based Chinese restaurant
New Harmony
and Philly's new all-vegan bar,
Charlie Was a Sinner
!
4. Cleveland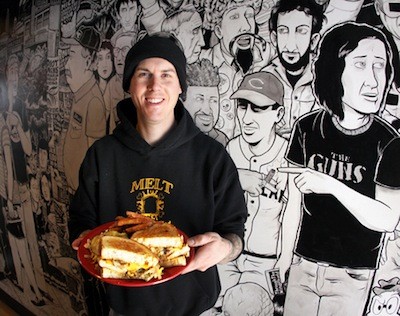 From museums to the Rock and Roll Hall of Fame, Cleveland supports a thriving cultural scene. But did you know the city also supports a flourishing vegan scene?
The Flaming Ice Cube
, an all-vegan café, features famously good veggie burgers, fresh smoothies, and homemade vegan baked goods.
Tremont Scoops
serves up vegan ice cream, cookies, and brownies.
Sweet Moses
, an old-fashioned soda fountain and treat shop, offers vegan options as well.
Melt
, the casual dining spot known for creative sandwiches, spotlights house-made seitan that's to die for and an extensive grilled cheese menu that can be made vegan. Lastly, we recommend stopping by
Helio Terra Vegan Cafe
where you can enjoy a vegan Ruben or grilled cheese!
5. San Francisco Bay Area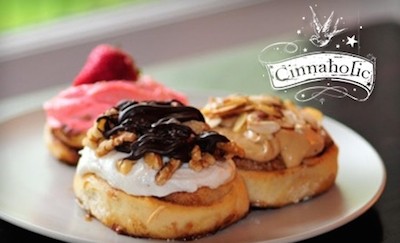 For delicious Mexican-inspired vegan food, try Gracias Madre, which offers a variety of traditional dishes, including tamales, pozole, enchiladas, and even a coconut ceviche! For some comfort food try heading over to
Veganburg
. This counter has everything from sliders to smoked franks, and if you have any room left for dessert, we recommend the cheesecake!
Looking for more dessert?
Sweet Aha!
offers a completely vegan cupcake menu, and Berkeley's
Cinnaholic
will blow your mind!