Oxford Languages defines "slacktivism" as "​​the practice of supporting a political or social cause by means such as social media or online petitions, characterized as involving very little effort or commitment." And we've got great news: Studies have shown that slacktivism actually works! 
Tackling the vast issues involved in factory farming can seem daunting, but you don't need to be a seasoned activist—or have a ton of free time—to make a difference. Here are seven petitions to help animals that will take only a few minutes to sign but could have a major impact on the lives of animals and the future of our planet.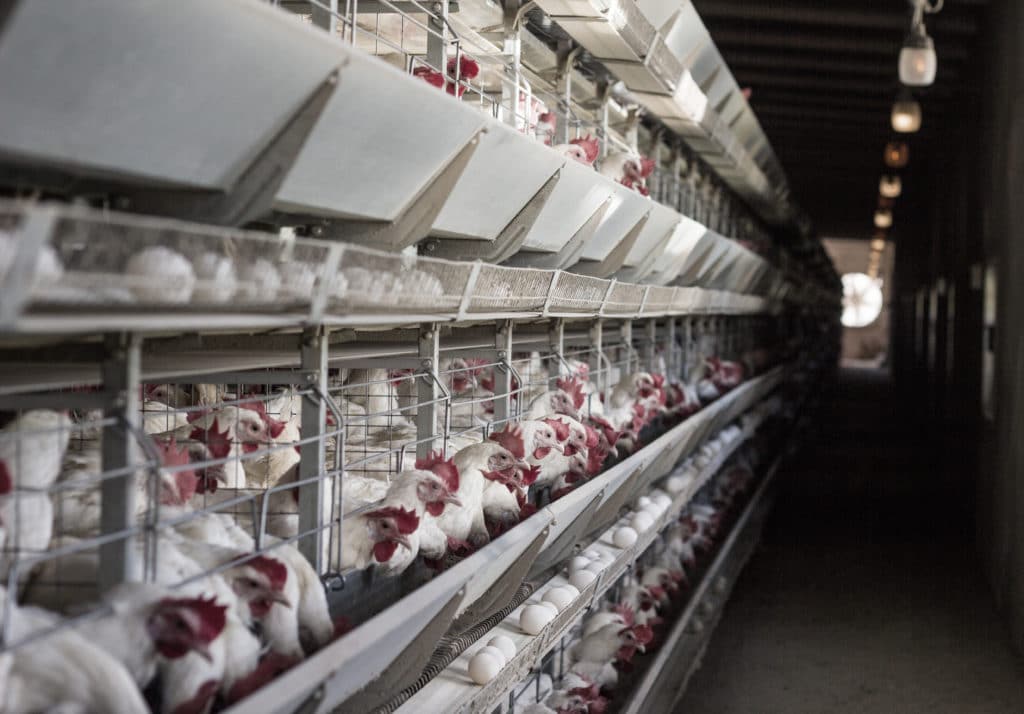 Tell Kroger to keep its cage-free promise.
Kroger, the United States' largest grocer, is backtracking on its promise to eliminate cages in its egg supply chain by 2025.
While cage-free isn't cruelty-free, banning the sale of eggs from chickens raised in cages would've been a step in the right direction and helped alleviate some of the worst suffering for countless birds. 
Unfortunately, in August 2022, Kroger announced that it no longer planned to meet its goal of selling exclusively cage-free eggs. After Kroger promoted the pledge to the public and investors for more than six years, this is a massive betrayal to both animals and consumers. 
Head over to CantTrustKroger.com, and take a stand for chickens today.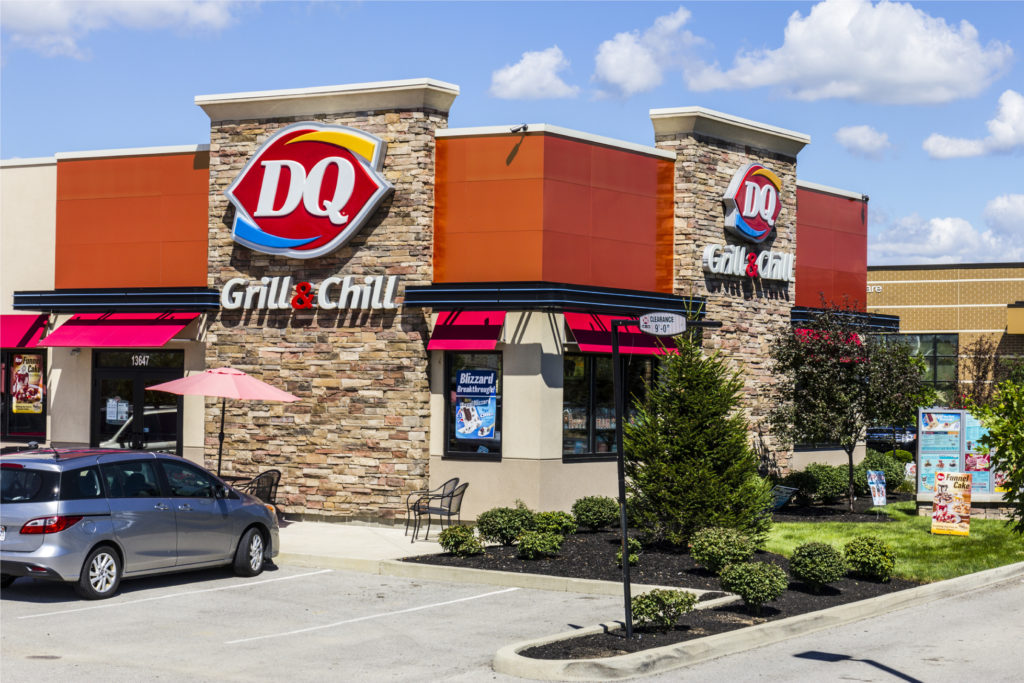 Ask major fast-food chains to add new plant-based options.
It's a new year, and it's time for new plant-based options. People everywhere are making resolutions to eat more plant-based food for a variety of reasons, including animal welfare, the environment, and their health. That's why we're calling on Quiznos, Five Guys, Dairy Queen, and King Taco to add more vegan options to their menus.
Companies listen to their customers—that's why it's always important to speak out and let restaurant chains know that you want more plant-based options. Visit NewYearNewChoices.com and fill out our quick form to urge these four restaurant chains to offer new, exciting plant-based menu items for 2023.
Let's make 2023 the year of more plant-based options!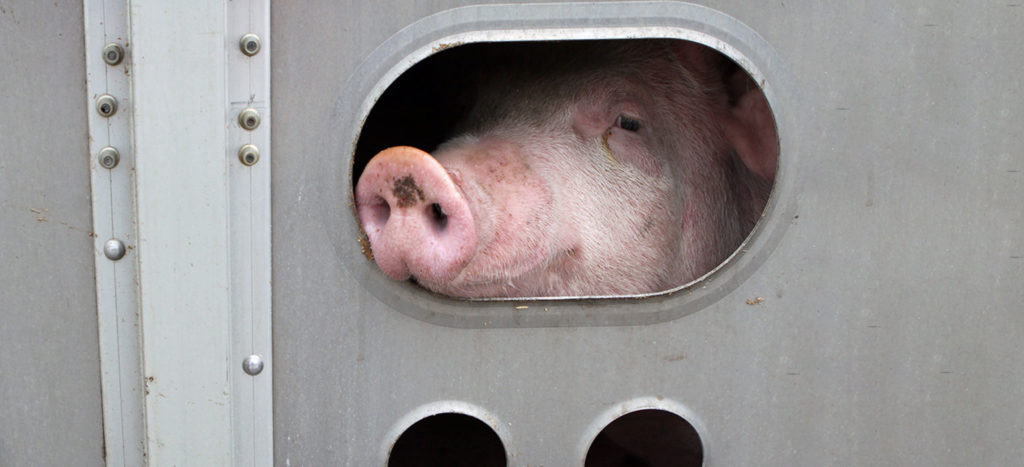 Urge your senators to protect animals during transport.
Headed to the slaughterhouse in crowded trailers or stacked crates, animals suffer long, grueling journeys on transport trucks with no food or water in all weather extremes. In the winter, many die of hypothermia, and some even freeze to the floors or sides of trailers. Summertime is no better, with temperatures inside trucks often rising to well over 100°F. Animals can suffer from heat stress, asphyxiation, and heart attacks.
In addition to weather-related trauma, animals often suffer agonizing deaths from dehydration, suffocation, and severe injuries due to overcrowding.
Recently, Sen. Cory Booker announced the Industrial Agriculture Accountability Act (IAA) to protect animals in the 2023 Farm Bill. This piece of legislation aims to reform our nation's food system and address some of the cruelest practices in the industrial farming industry—including animal transport.
Urge your senators to support the IAA to help get some of its provisions into the 2023 Farm Bill and help countless animals suffering in transport and at factory farms.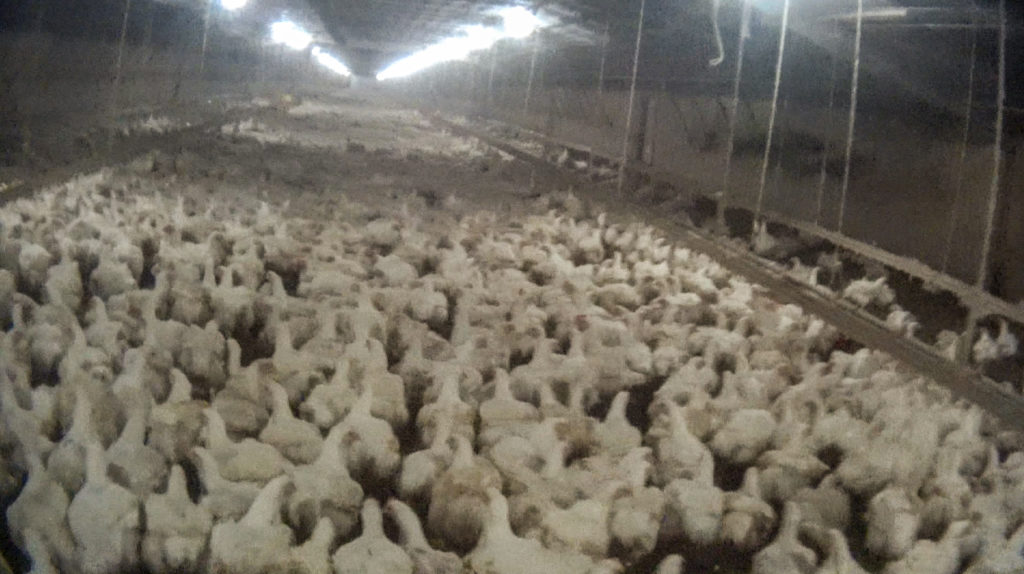 Urge grocery chain ALDI to do better for chickens.
Overcrowded, dark, and filthy sheds; open wounds; twisted necks and exposed organs; and live chickens in piles of rotting birds—this is what our investigation uncovered at a contract farm for one of ALDI's suppliers. 
Mercy For Animals' first U.S. retailer report ranks companies according to their efforts to address the most pressing welfare issues associated with chickens raised for meat. In particular, it highlights how large retailers like ALDI have failed to meaningfully reduce chicken suffering.
Over 200 companies have adopted the Better Chicken Commitment, a set of standards to ban some of the cruelest practices from their chicken supply chains. But ALDI is dragging its feet. Urge ALDI to adopt meaningful policies to address the worst abuses permitted in its chicken supply chain.

Halt plans to build a cruel octopus farm.
Jennifer Mather, PhD, an expert on octopus and squid behavior at the University of Lethbridge in Alberta, says that octopuses "can anticipate a painful, difficult, stressful situation—they can remember it." She asserts: "There is absolutely no doubt that they feel pain."
Because octopuses have feelings just like any other animal—and because of serious environmental concerns—a coalition of organizations is calling on the Canary Island government to halt plans for constructing an octopus farm. 
Learn more about how this farm would imprison and cruelly kill these amazing animals—and sign the petition.

Ask even more restaurant chains to add more vegan options. 
It's no secret that companies care about their bottom line and making a profit. That's why as a potential customer, you're a VIP to restaurant executives! It's more important than ever that we let restaurant chains know of the demand for more plant-based foods. 
Fill out this form with a polite message, and the message will immediately be sent to the inboxes of 12 restaurant chains—including Sbarro, Jersey Mike's, and Wingstop—letting them know that you'd love more plant-based menu items. 

Bonus action: Share this post! 
You've made it through all the petitions to help animals! How easy was that? You can make even more of an impact when you share this post with your friends so they can sign the petitions too! Together, we have the power to create a kinder world for all, starting with constructing a more compassionate food system.