Jo-Anne McArthur, an award-winning photojournalist and author, has spent over a decade documenting the horrors animals face around the globe. Her camera captures raw moments, often showing the real terror and fear animals face every day. Her images are particularly haunting because nearly every animal she photographs will be killed.
Last year her organization,
We Animals
, released a database of her work that can be shared and used publicly to educate and raise awareness about the plight of animals.
These 12 images show in devastating detail what life is like for the billions of farmed animals who suffer at factory farms.
1. These cows on their way to slaughter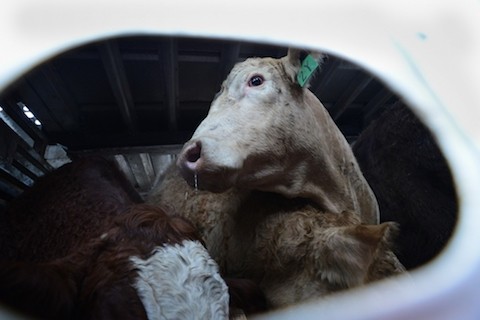 2. This tender moment between broiler chickens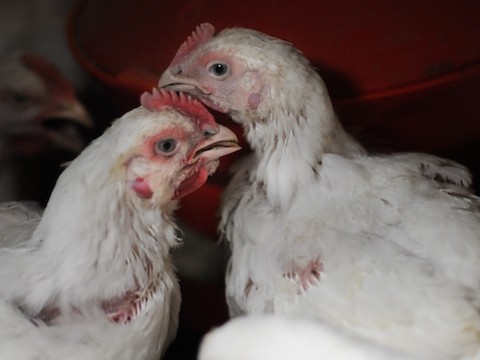 3. Nothing humane about slaughter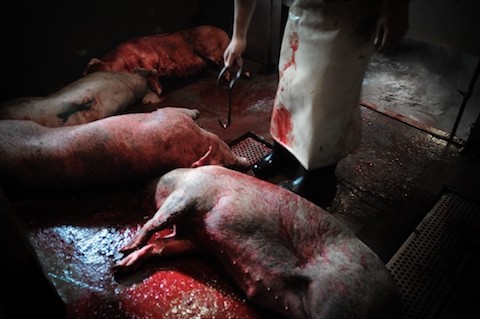 4. This chicken bred to grow so large she can no longer walk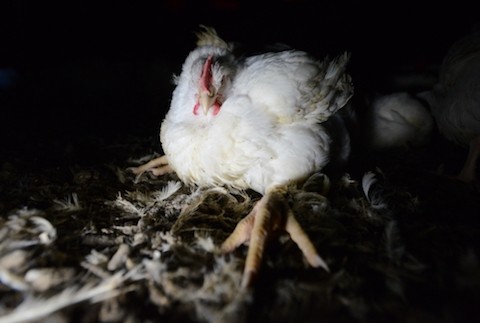 5. This fish struggling for his life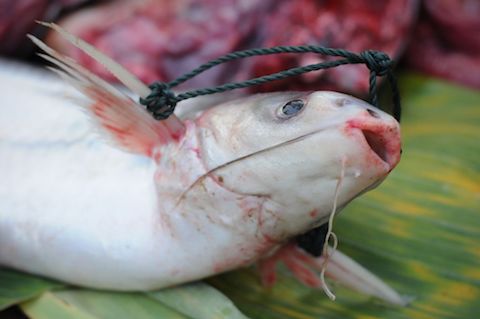 6. The fear in her eyes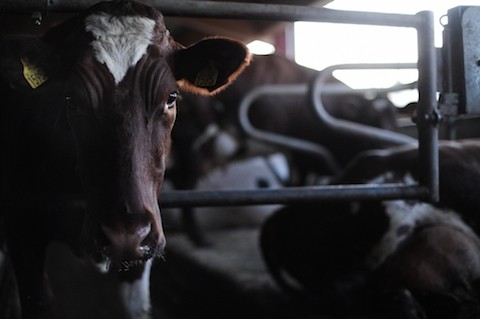 7. This hen who just wants to spread her wings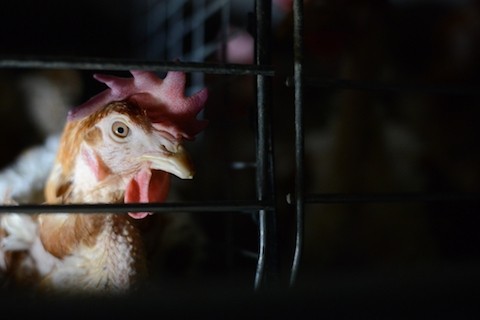 8. This pig bound for slaughter feeling the sun for the first time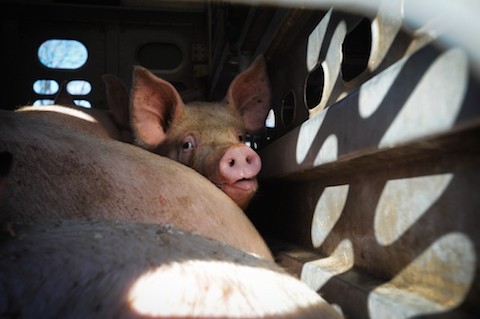 9. Scared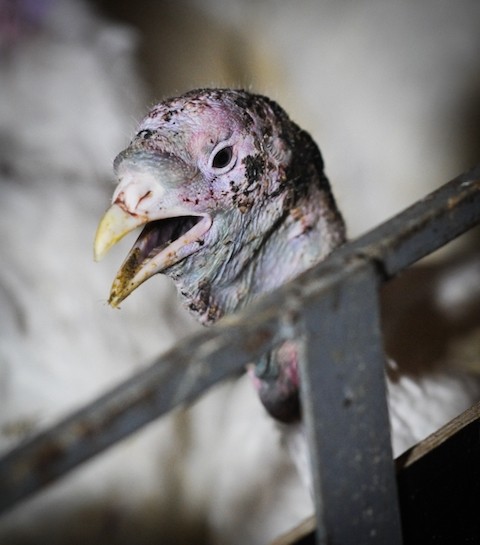 10. This pig who only wants to run free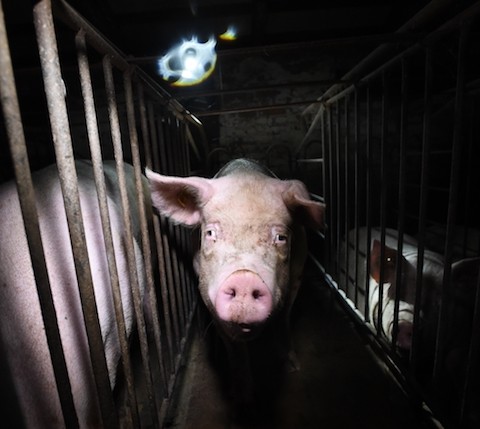 11. This baby who just wants his mom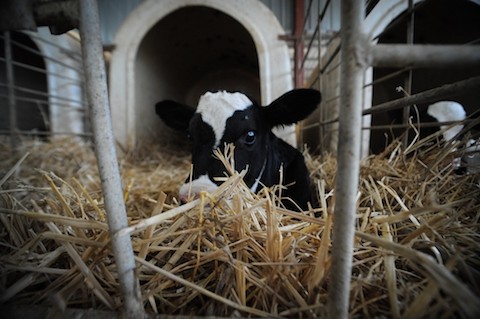 12. This mother who doesn't belong behind bars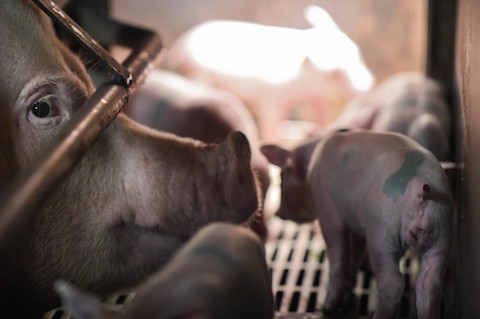 You can help spare these innocent animals a life of misery by switching to a compassionate vegan diet. Click
here
to get started.
Main Photo Credit: Jo-Anne McArthur / We Animals