Yesterday members of Mercy For Animals descended on Safeway headquarters to demand that the company improve animal welfare by eliminating cruel cages in its egg supply chain. Dozens of protesters wielded signs bearing disturbing images of trapped and injured chickens and messages such as "Safeway Tortures Animals.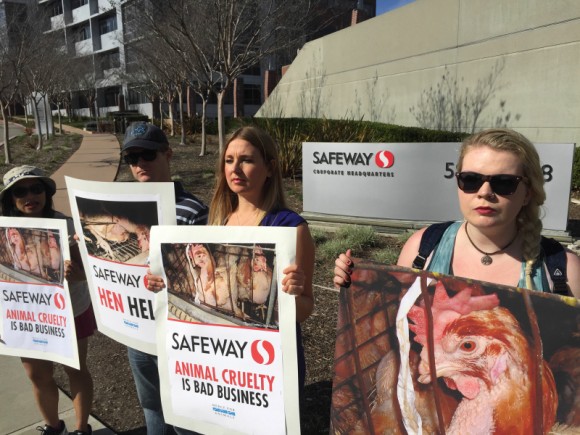 The eye-catching protest was the first stop in a series of demonstrations against the nation's second-largest supermarket, which, despite its size, continues to lag behind competitors Target, Costco, and BJ's, companies that have already pledged to get rid of cages.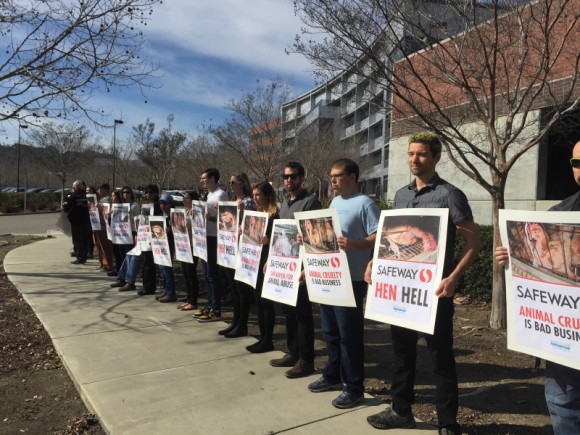 Email Safeway's CEO: Dear Mr. Miller, the way Safeway egg suppliers cram birds into tiny wire cages is disgusting. Target, Costco, and BJ's have all gone cage-free. When will Safeway?
The hens are counting on you!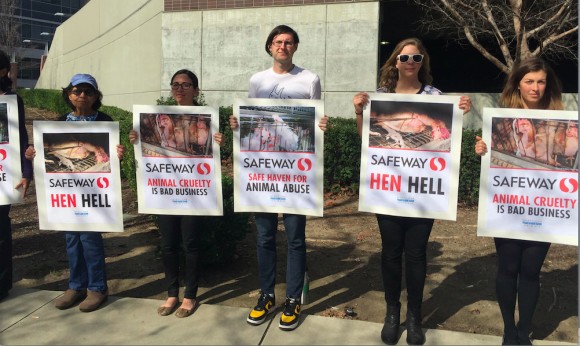 Remember, the best way to help hens is to stop eating eggs. Visit
ChooseVeg.com
to learn more.