Earlier this year, MFA supporters pounded pavement to help a coalition collect over 600,000 signatures to get a historic animal protection measure on the November ballot in California. The initiative, Prop 12, would guarantee all egg-laying hens, pigs used for breeding, and calves used for veal in California not be kept in any type of cage. The law would also mandate all eggs, pork, and veal sold in California come from farms that meet this standard. With the initiative on the ballot, we are now inspiring voters and raising funds for
YES on Prop 12!
advertisements, and we would love your help!
YES on Prop 12! house parties are taking place across the nation to raise vital funds and awareness about Prop 12.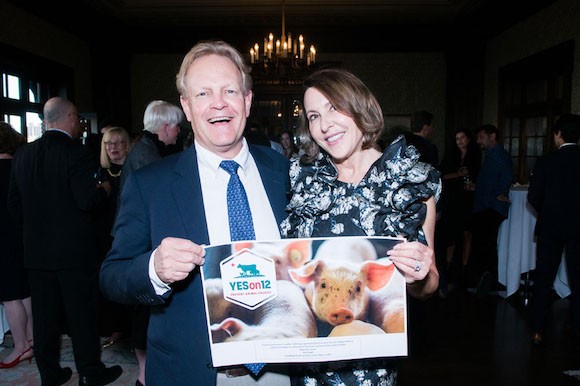 San Francisco philanthropist and animal advocate Susan Atherton recently hosted a Prop 12 party at the University Club. The event spotlighted a former MFA investigator who spoke about MFA's undercover investigations. Attendees included many MFA and Prop 12 coalition supporters and top signature gatherers.
You don't have to be registered to vote in California to help pass Prop 12. Whether you live in San Francisco, St. Louis, or elsewhere in the United States, please consider
hosting or joining a house party
near you. Or, join us on October 18 for MFA's Prop 12 party at our Los Angeles headquarters. You can get in touch with us
here
for more details.
Prop 12 will strengthen California's landmark anti-confinement law, Proposition 2, which voters overwhelmingly passed a decade ago. Proposition 2 paved the way for other laws like it nationwide, and since its passage, many major food retailers across the country have adopted requirements even more robust than those of the California law. And last year, 78 percent of
Massachusetts voters
enacted a law codifying these stronger industry standards. With Prop 12, California voters can remain a leader on animal welfare by ending the era of extreme confinement for good.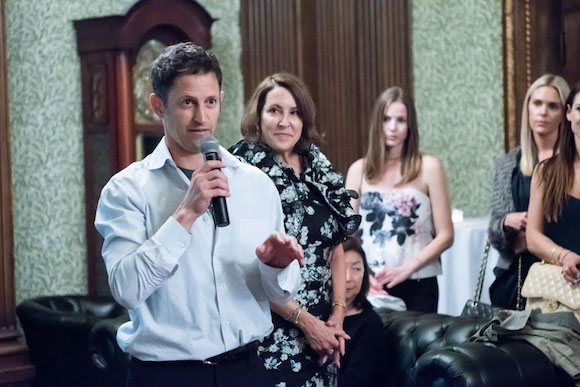 The ballot initiative has major momentum; it's endorsed by dozens of leading animal protection organizations and humane societies, nearly 500 California veterinarians, the Center for Food Safety, Sierra Club of California, and
more
. As you can imagine, we are up against big, powerful industries and opposed by factory farming interests, including the Association of California Egg Farmers, National Association of Egg Farmers, American Veal Association, California Pork Producers Association, National Pork Producers Council, and Protect the Harvest. We would be honored if you would stand with us against these cruel industries to help farmed animals.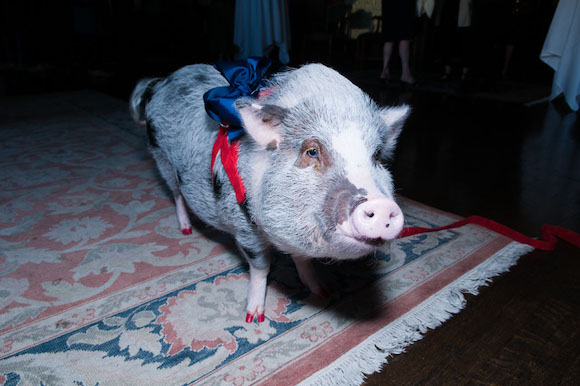 If you're registered to vote in California, please vote YES! on Prop 12 this November! Or strike your ballot ahead of time—early voting has already begun in some parts of the state.
And remember, you can fight for farmed animals every single day simply by boycotting the industries that abuse them. Click
here
to learn more about reducing your meat, egg, and dairy consumption.