In an exclusive interview with
Allure
, Kat Von D dished about her Beauty Pro Program, a new membership program for professional makeup artists using her vegan line, Kat Von D Beauty.
In the article, the artist and vegan activist states that $5 from every purchase members make through her website,
KatVonDBeauty.com
, will go to one of her favorite animal charities. She explains:
I feel like most people know that I'm a vegan and I'm a pretty vocal animal activist. Everything and anything I do, I just kind of use it as a vehicle to be able to send out the message. So I felt like, Wow, let's use this pro program to scream it even louder from the top of the mountain.
The charity will change every year, and for 2018 Kat has chosen Mercy For Animals. "I love what they do, she says. "I just feel so confident that when I donate money to them it's going to an actual cause and not just into people's pockets. Also, their voice in the animal activist world is a cool one. I think there's a lot of—without naming names—a lot of vegans that give vegans a bad name, you know?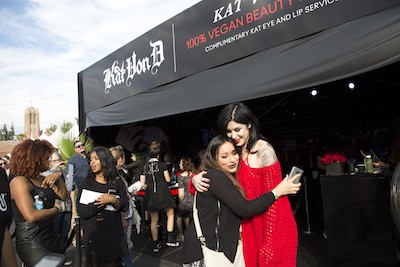 We're truly humbled by Kat's kind words and advocacy. All of us at MFA would like to extend our sincere gratitude to Kat for this incredibly generous gift.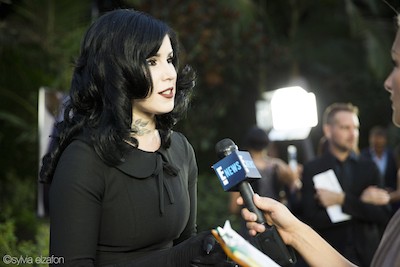 In 2016 MFA interviewed the celebrated tattoo artist, model, musician, entrepreneur, and television personality for our
CL magazine
, and she told us what veganism meant to her: "
Veganism changed me
. It taught me to look past myself—to consider how my choices affect others—the animals, the people around me, and the planet we live on. To me, veganism is consciousness.